Runthru Online
A digital platform to centrally manage ongoing compliance of standard operation procedures through intelligent risk assessment, periodic reporting, and seamless review and authorisation process.
Updated procedures are fundamental business building blocks that drive consistency, alignment, and enforce desired behaviour.
But they're often chaotic and unreliable. Once it is written, it quickly becomes out-dated as it is hard to find and rarely (if ever!) reviewed. Annual audit becomes a nightmare, and your business is risking non-compliance and inefficiency. The good news?
There is a better way!
Runthru Online streamlines the management of your procedural documentation world.
And this is how we make it easy for you…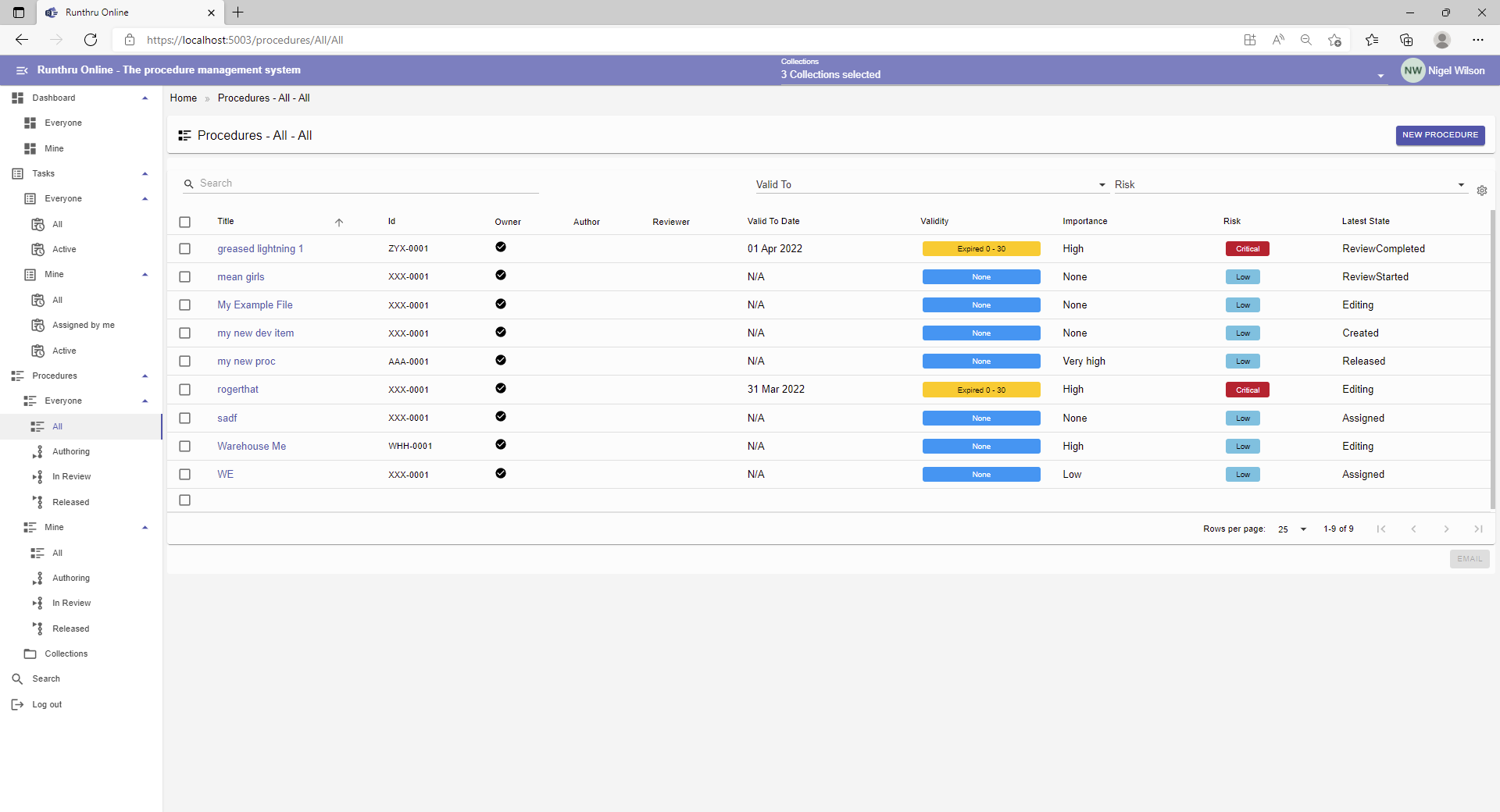 organised
Manage your organisational procedures
in one central, structured, easy to understand platform.
A platform where procedure owners, authors, and reviewers can manage procedures easily in one spot. Procedures can be categorised in collections according to your business needs.
control
Live Management Dashboard
provides instant review of the current state of your procedural documentation.
It is easy to review the high-level summary of the validity of your procedural documents.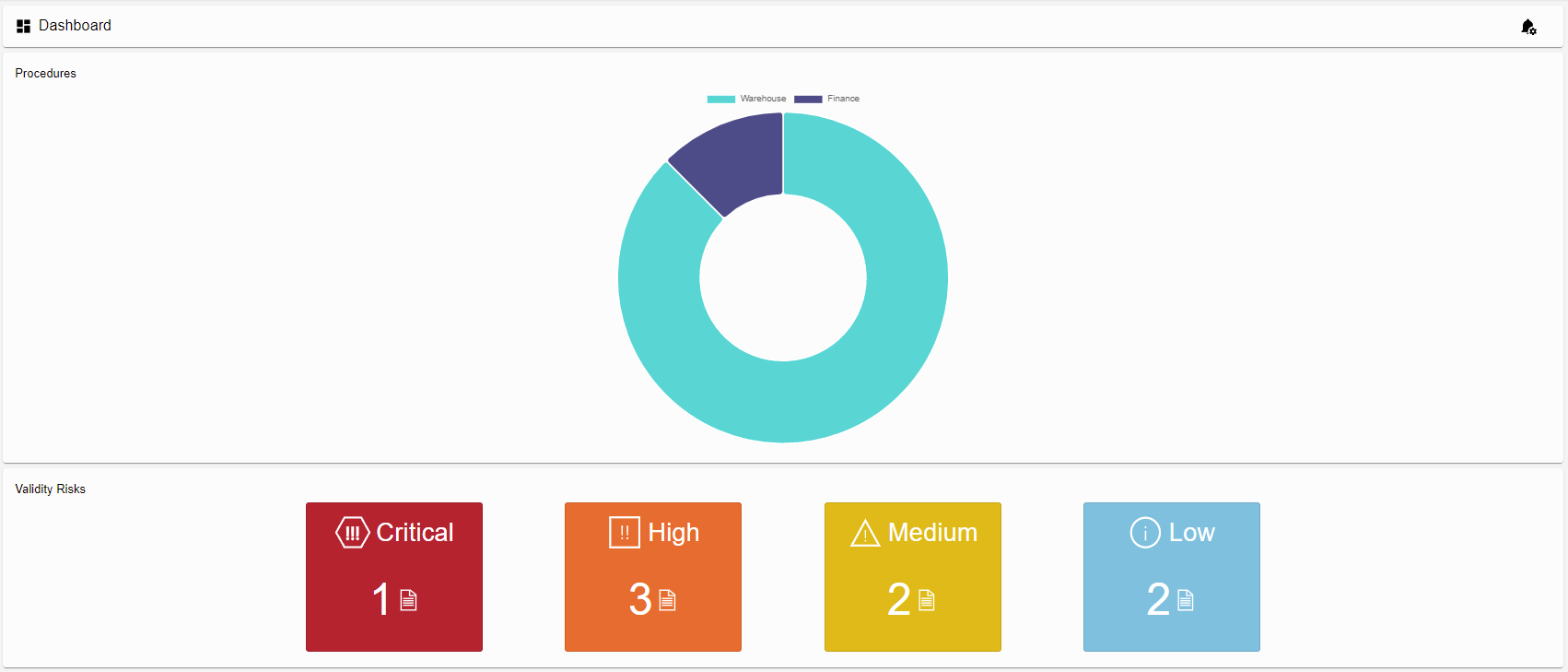 intelligent
Intelligent Risk Assessment
alerts you to current and potential issues
Using an intelligent built-in engine, we will make it clear which procedures requires your urgent attention. No more out-dated procedures and no more risking non-compliance.
collaborate
Act quickly
when you see an issue or need to have a discussion
Start a Microsoft Teams® chat with your team member or send an email from within Runthru Online.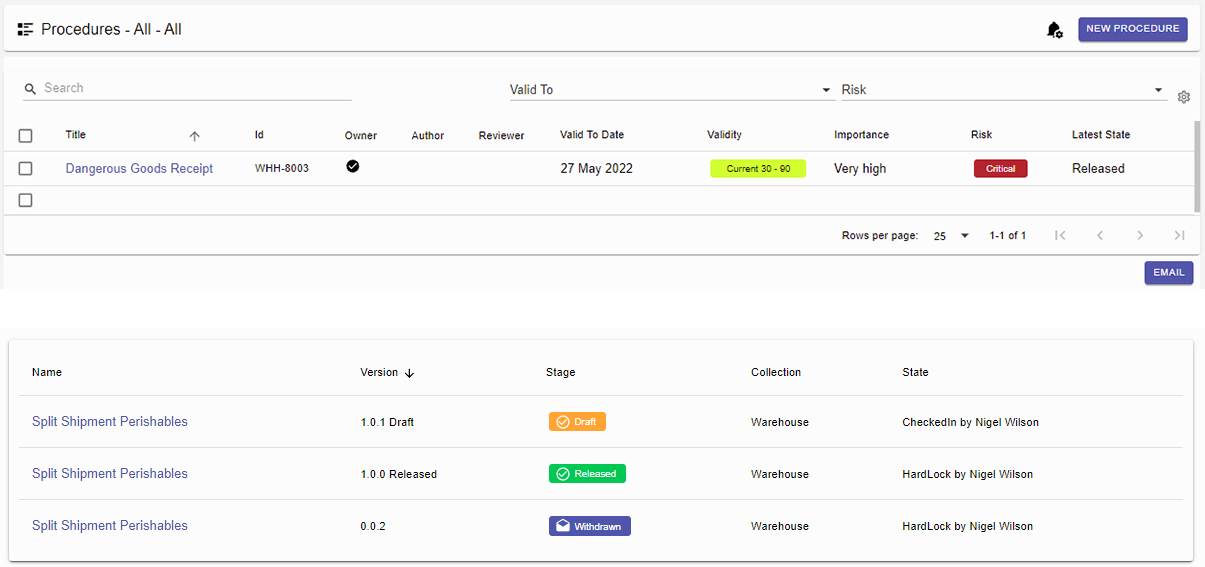 track everything
Review status, outstanding task, approvals, and history of a procedure
– all in a click of a button
Keep track of the procedures through time and see key information such as document version and past approvers. Track progress of tasks allocated to your team members.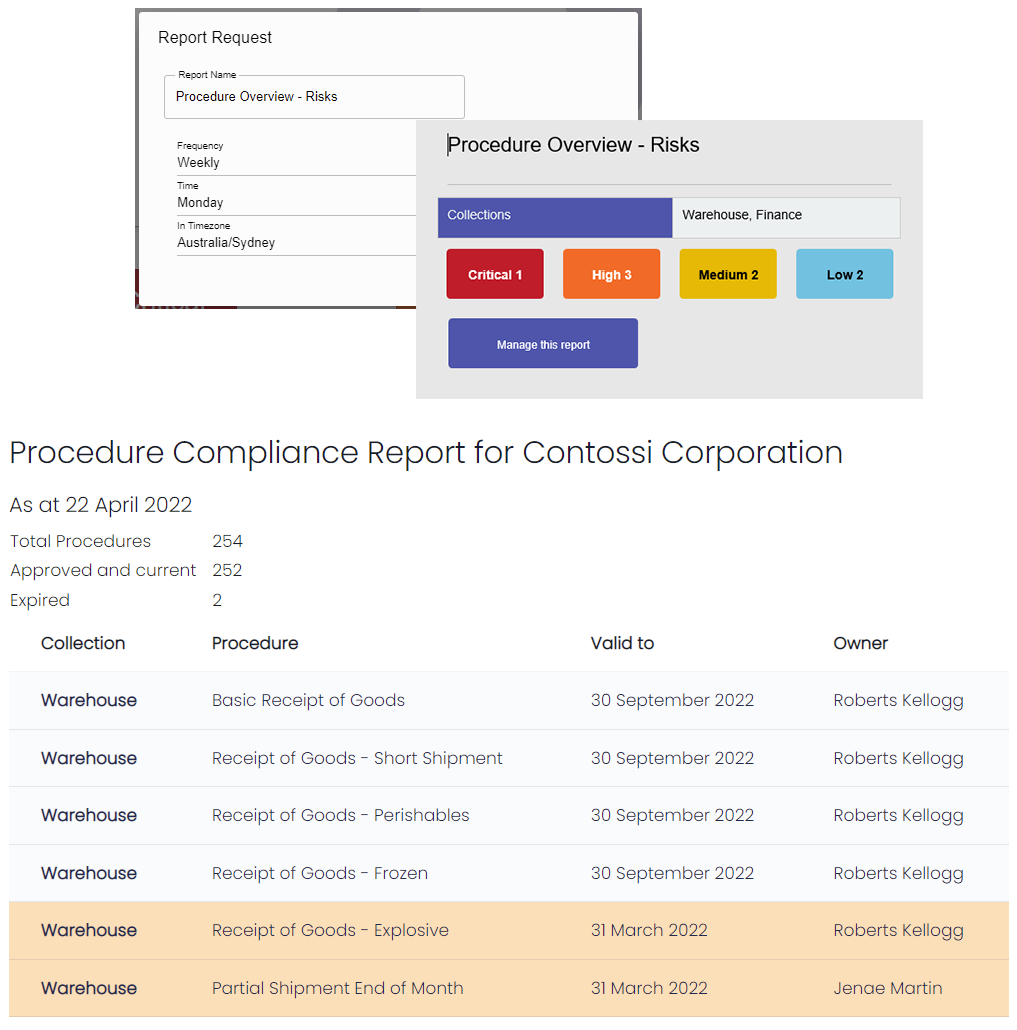 automate and report
Automate periodic review and set up reporting
- direct to your inbox
Automate the task of organising periodic reviews. Just set and forget – we will send out tasks to the right team member when the time is right.
Want a weekly or quarterly report? No problem. Need formal compliance reporting on your current procedures? We can do that too!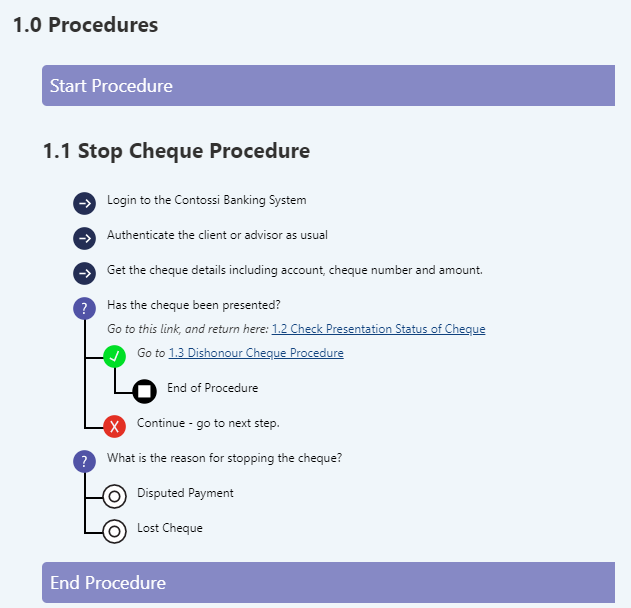 user friendly
Works brilliantly with
Runthru Performance
Runthru Online is built to manage and directly version control content created in Runthru Performance.