Runthru Instruction Major Upgrade 2023

A major uplift in user experience and features, available now.
This is our biggest upgrade ever. Runthru Instruction is easier and faster to operate than ever.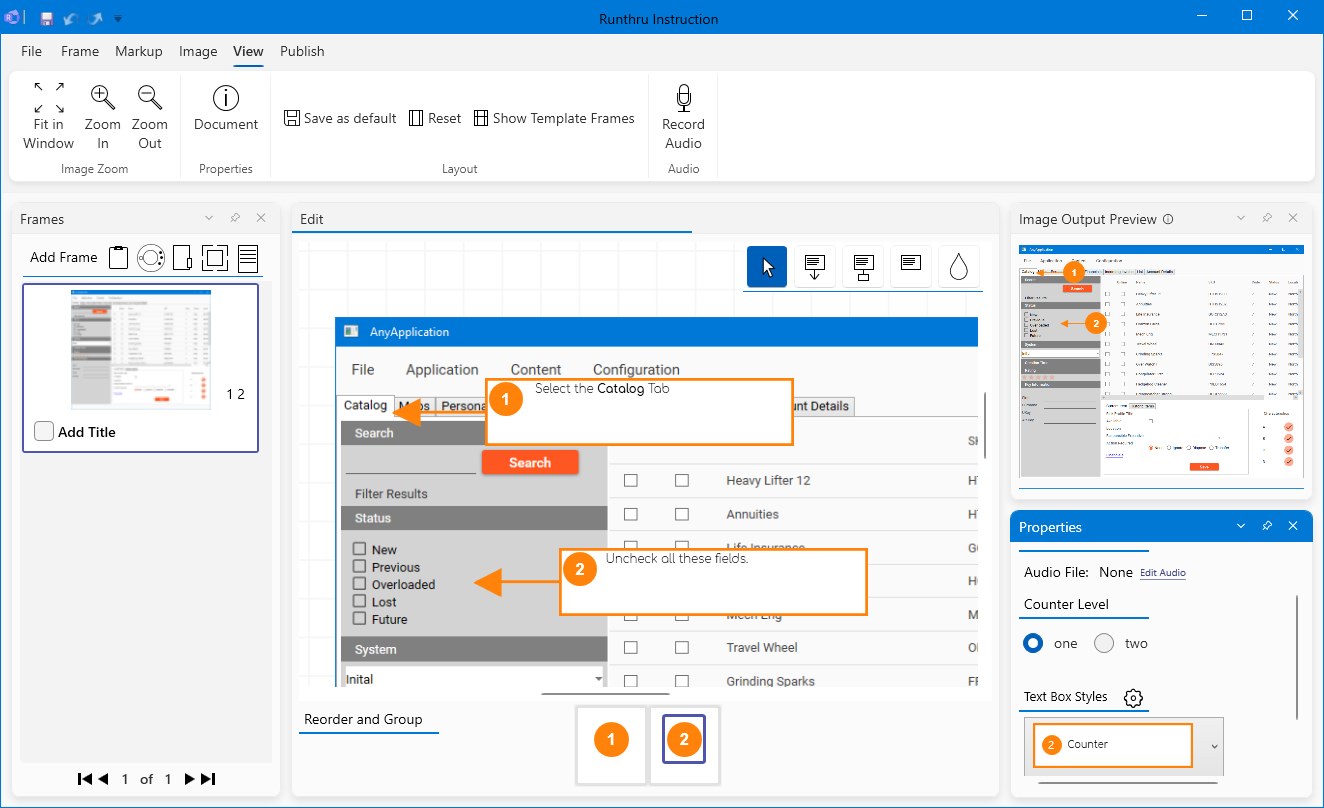 User Experience
A whole new user interface
with a clear visual menu, and panels you can move to personalise your workspace.
All the features are now easier to find and use.
New Output
Create instructional videos from your Runthru files.
Complete with audio and transitions.
This is an exciting new capability that makes creating AND updating video content so easy. This video was created entirely in Runthru Instruction.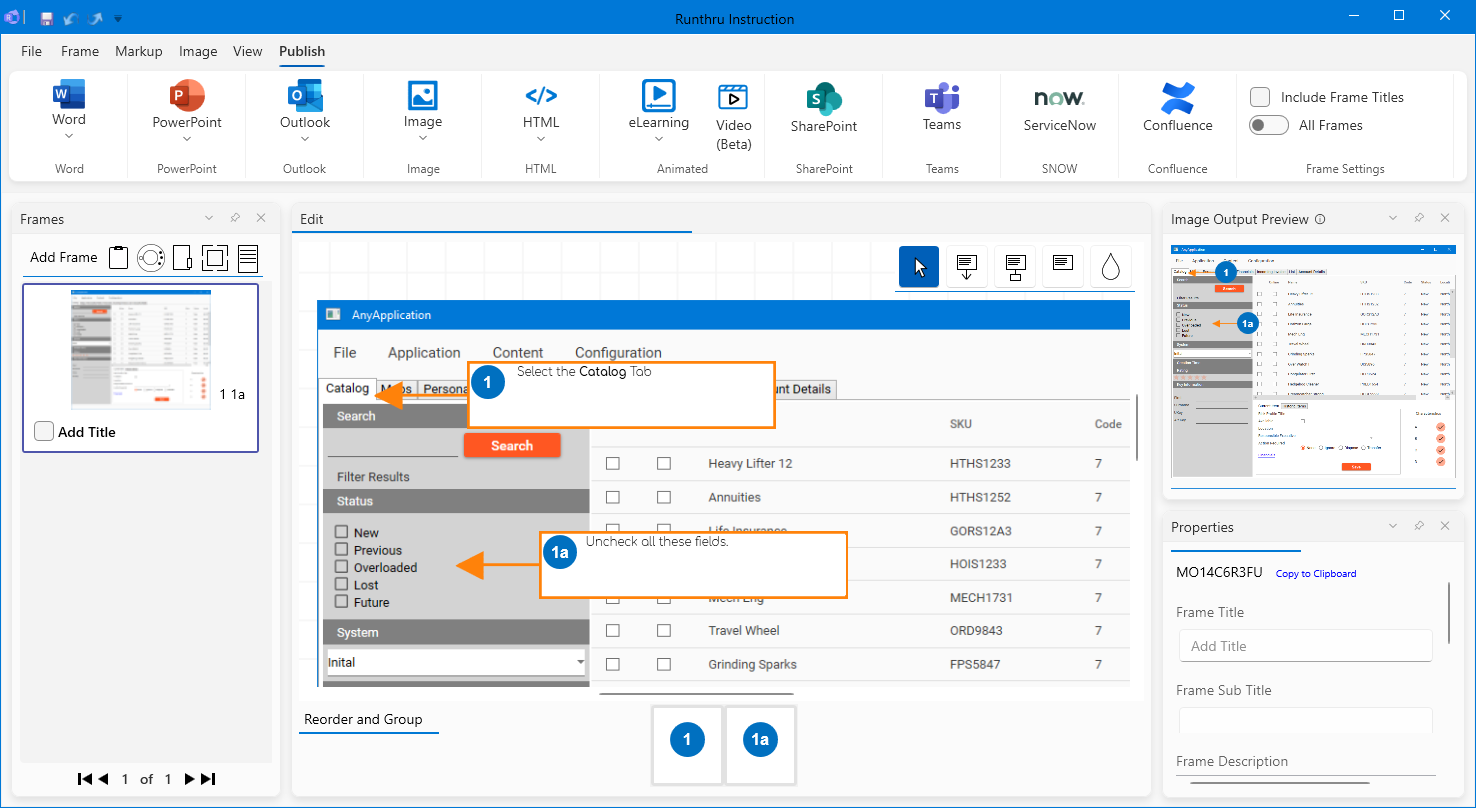 New Counting
1,2,3,3a,3b,4
easy two level numbering.
Runthru instruction now makes it even easier to tell the procedural story, with a new numbering system.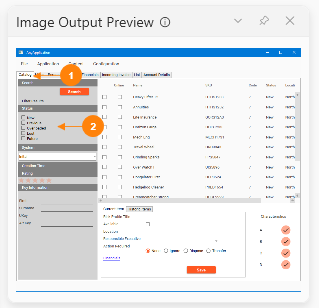 Most Requested Feature
Instant Image Preview
shows what you're getting before reaching for the publishing button.
This new movable panel will help you quickly see the result of your work, where you're making content that doesn't show text on the image.
It's also much faster to open files.
Runthru Instruction has also received speed improvements, including file opening. It's a LOT faster for big files.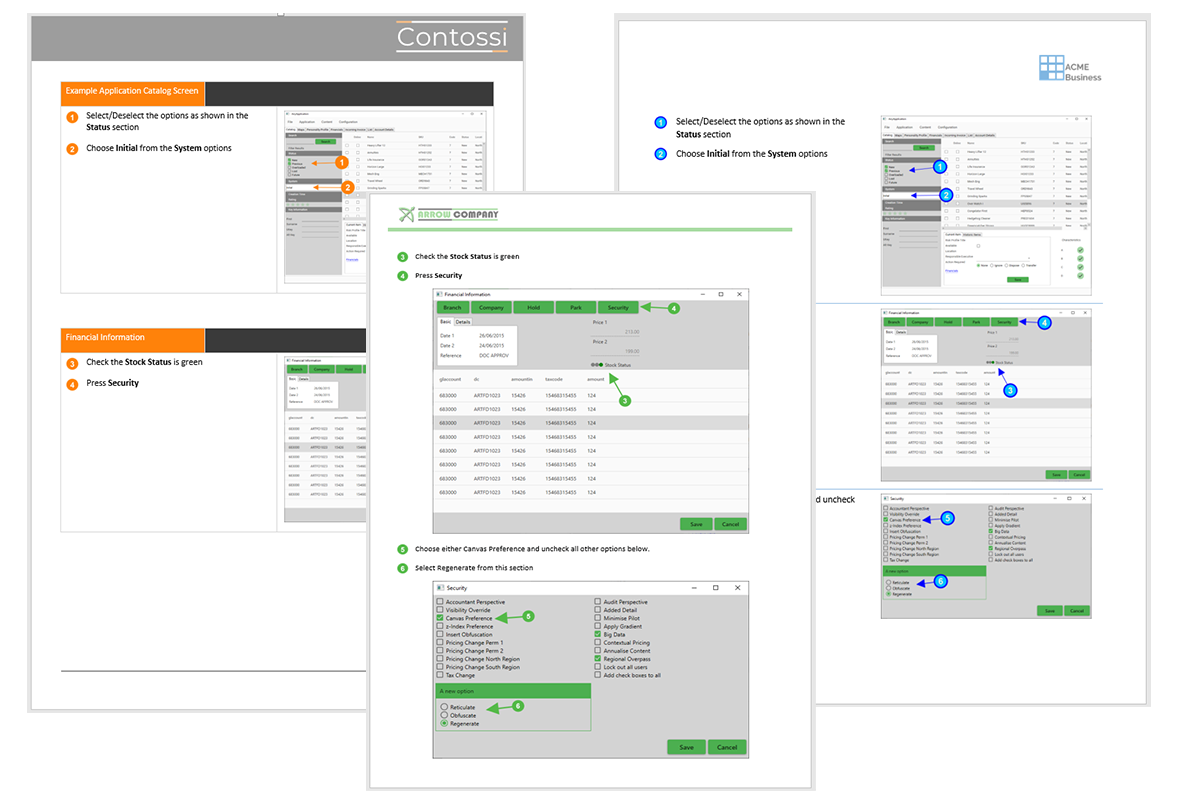 Faster Publishing
Single Click Publishing
makes it easier to get the work done.
Each of the publishing buttons has a top half and a bottom half. The top half will instantly publish using your last choices. The bottom half shows all the options.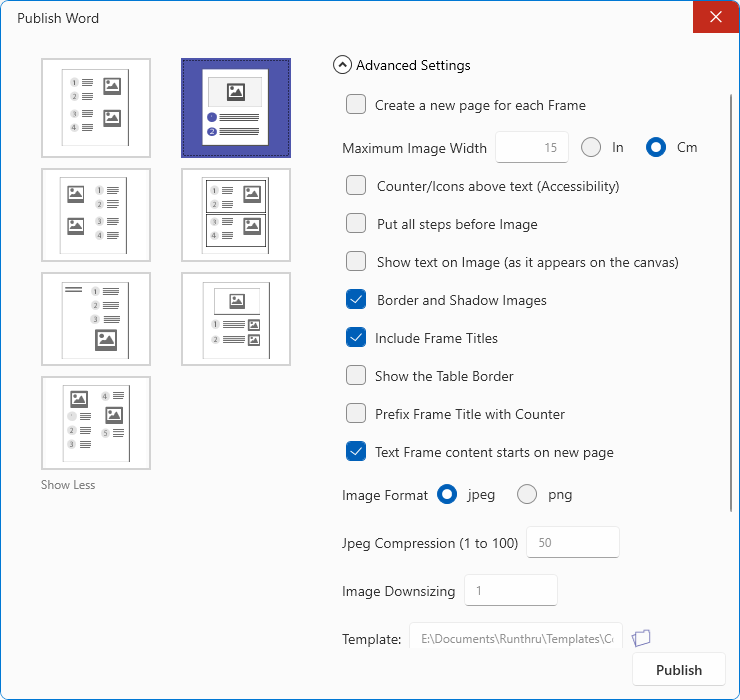 Tool where you need them
Easier to find options.
We've presented many of the great options of this software into places where you can find them more easily.

Image Control
New and improved image editing.
Blurring is now easier to find, as are the other great image editing tools.
There are some new powerful tools in this upgrade to help hide secure details, as well as to combine and rearrange image elements.
Webinar Recording
Find out more.
Get a really good understanding of the great changes.
This is recording of a 60 minute webinar that covers the major new features.
Is this upgrade available to everyone?
Yes, all current customers are entitled to this upgrade at no extra cost.
Are there any features that have been dropped?
All the features are still there from the previous version, but they have probably moved to new locations.
Is the file format the same?
Yes. With one small qualification. Files saved with video details in this new version will lose that video information if opened in the old version.
Is the video output an extra cost?
The video output is included for all current customers.
Want the upgrade?
If your Runthru Instruction was installed by your IT department or automatically deployed then you'll need so speak with them, otherwise, please click the button below to request the download link.
Get the Runthru Instruction Upgrade