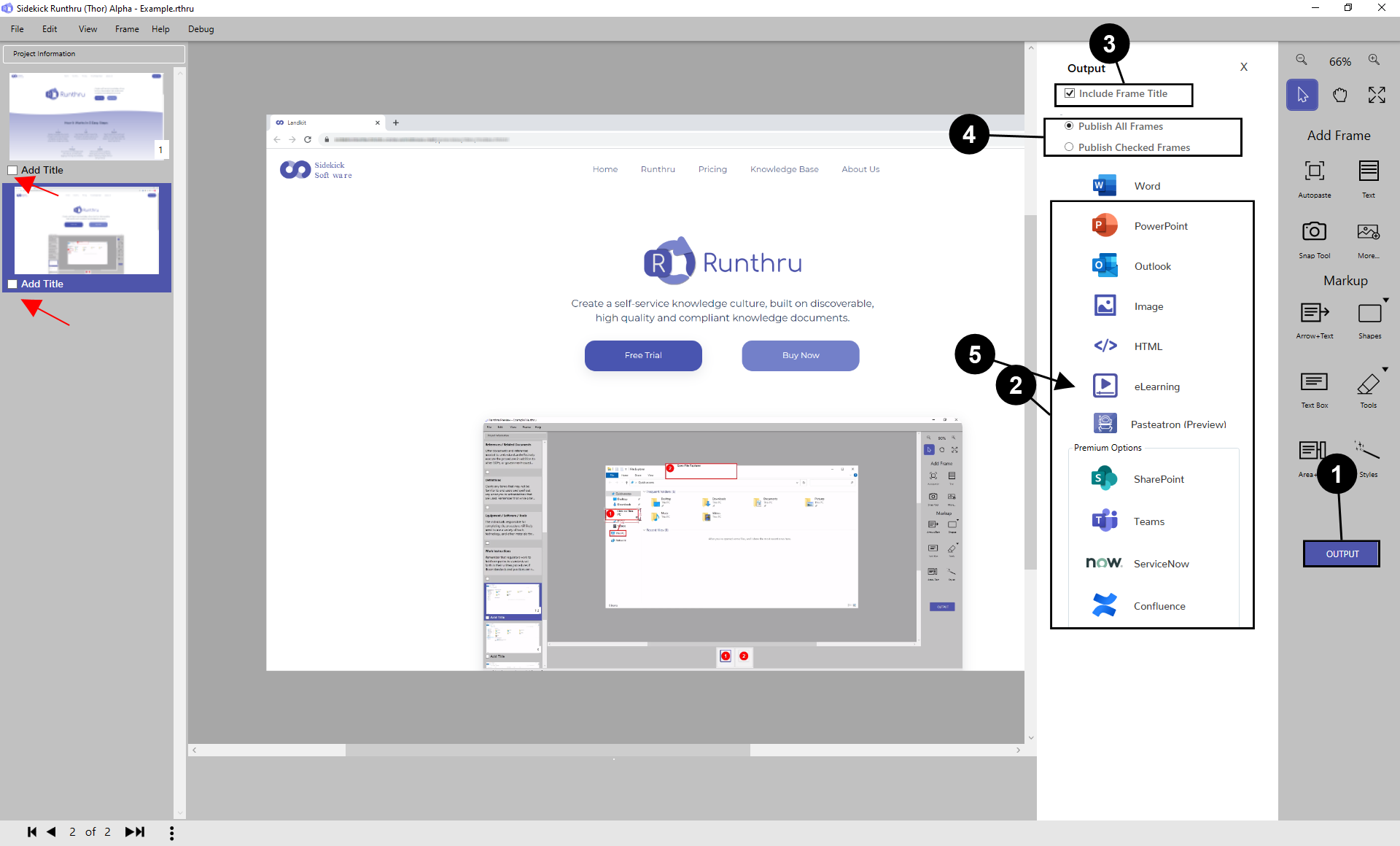 Choosing the 'Output' button reveals the Publishing Panel.

Clicking on an output type will reveal additional choices related to that selection.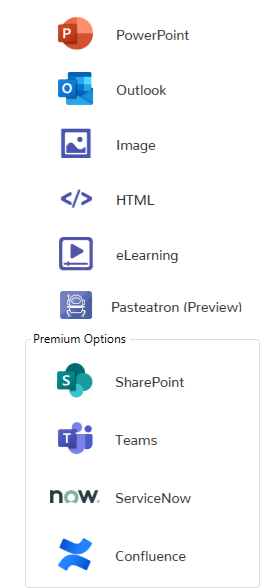 Checking this box will include the Frame Titles in outputs that support that inclusion.


It is possible to create outputs that include only a subset of the document's Frames that are ticked (as shown by the red arrows).


Click here to choose the 'eLearning' output.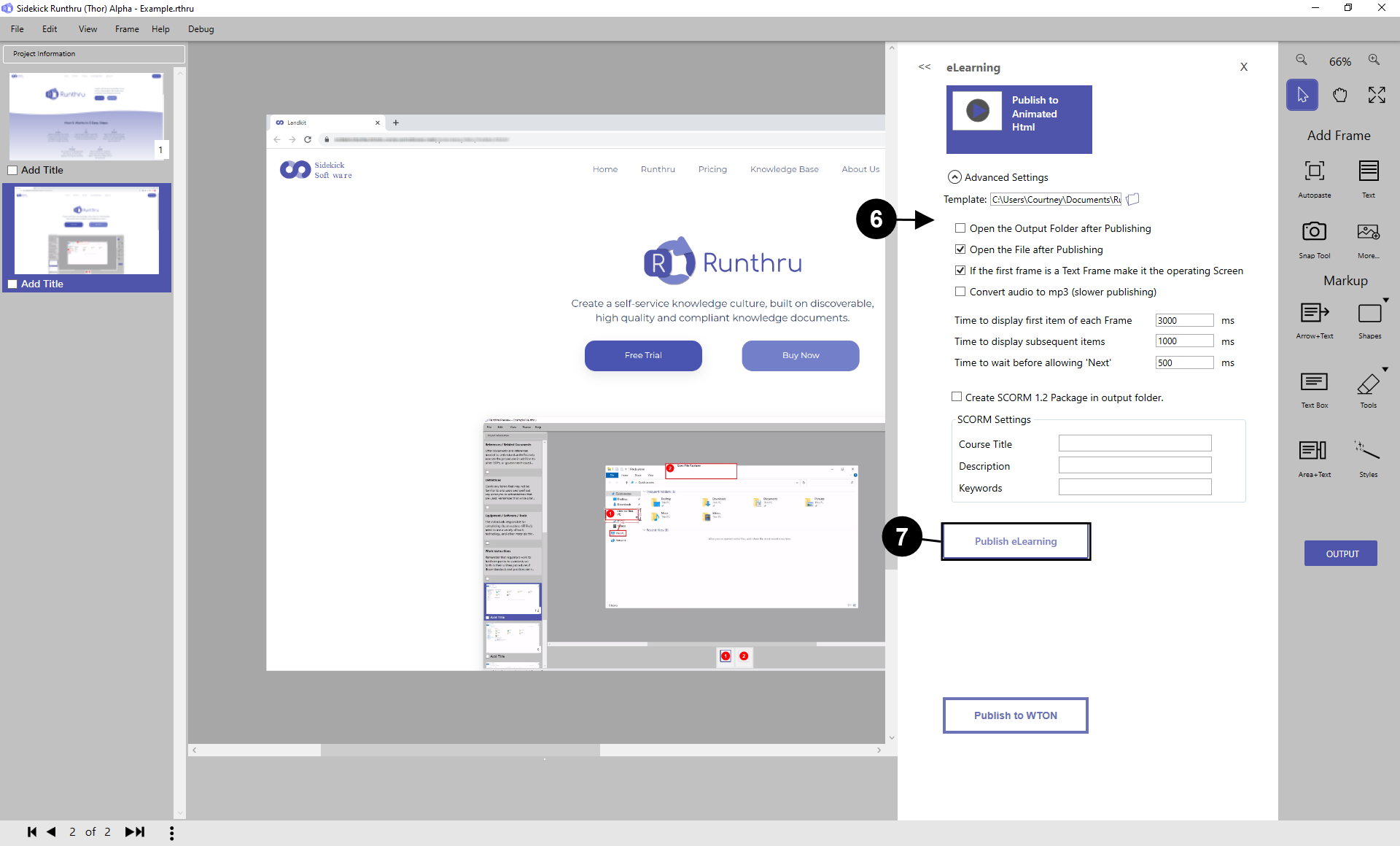 Clicking on 'Advanced Settings' will reveal additional options related to the eLearning output.
Choosing 'Publish eLearning' will prompt you to save your new file.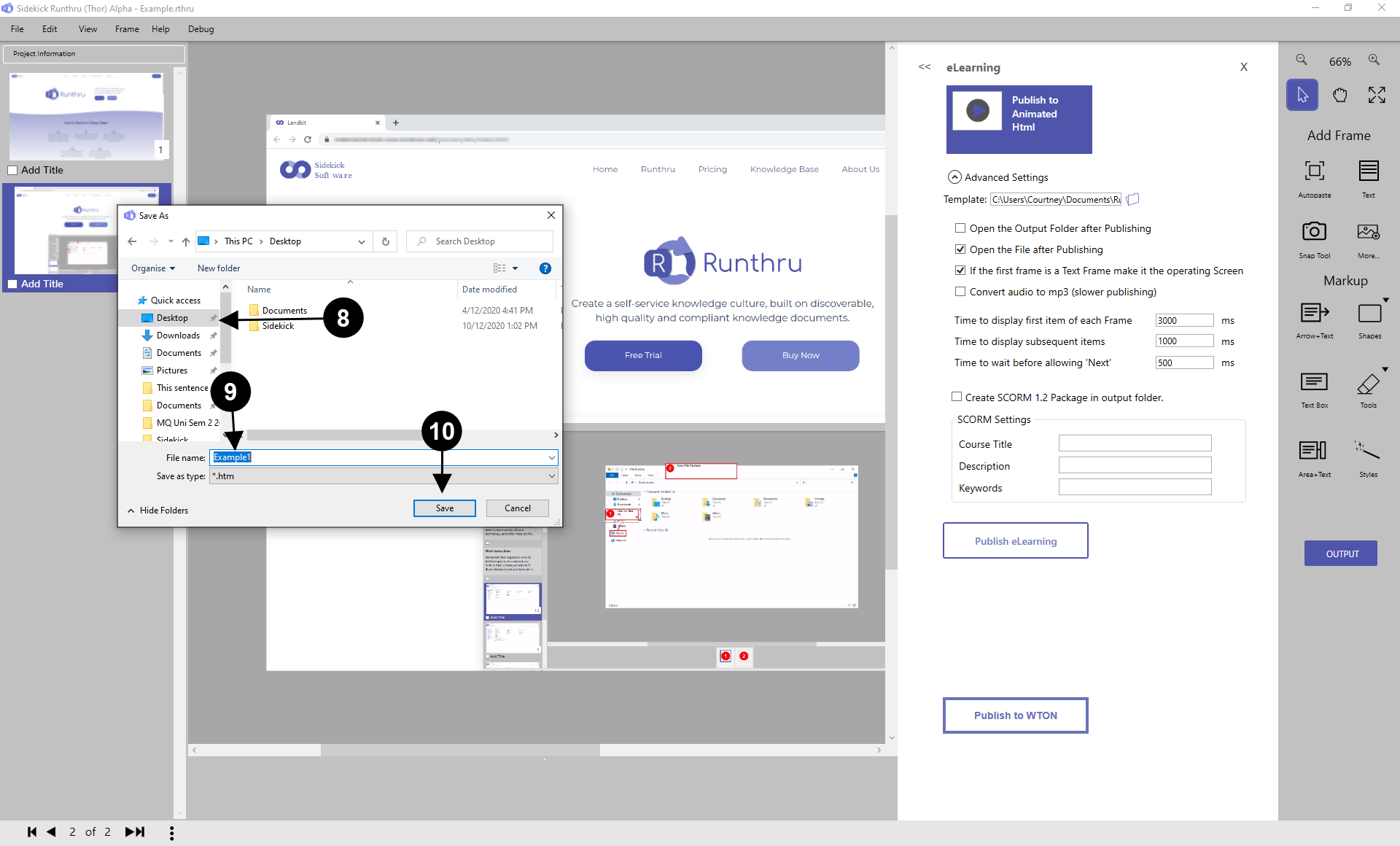 Choose where you want to save a file (e.g. on the Desktop).


Click here to save the file.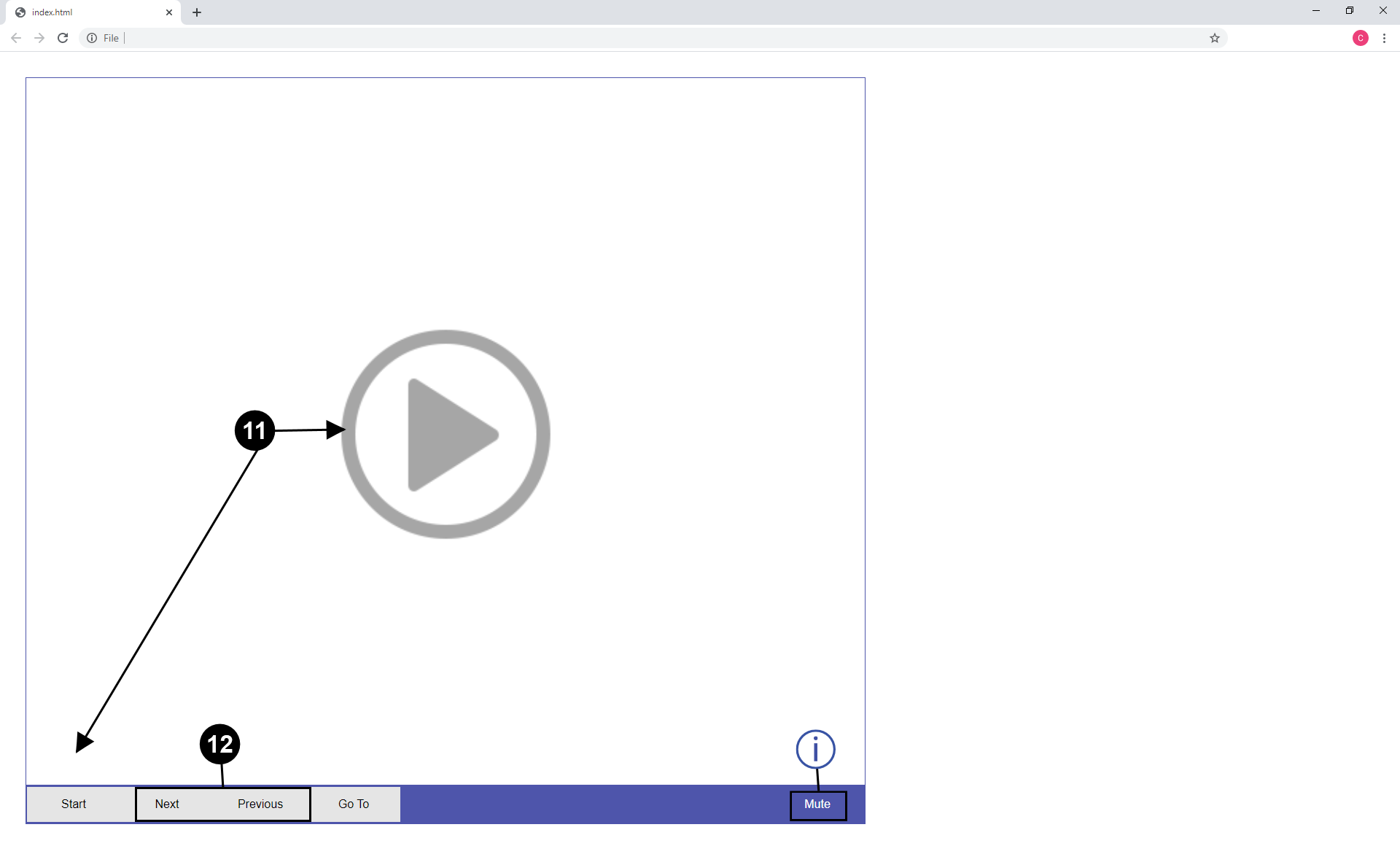 Choose one of those options to start watching eLearning demonstration (steps are animated).

'Next' and 'Previous' buttons allow to navige steps easily.


Click here if you want to mute recorded items.