Want clear, consistent and complete procedural documentation?
---
The answer is right here
Software for organizations to efficiently create, manage and deploy easy to understand procedure, how-to, compliance and other knowledge documents
Standard Operating Procedures out of date? out of control?
You're not alone. Procedures in most organisations could do with a lot of attention.
Thinking of outsourcing a business function?
Outsourcing can be a great way to streamline business but there is no doubt that you will have to be clear with your procedures to make it work.
Worried about the next business audit?
Do you know if your procedures are up to date? Do you know where they are and who owns them? When was the last time they were checked?
Want all employees playing by the rules?
Have you got the rule book? Is it clear? Up to date?
Your policies and procedures must be up to date, consistent and organised.
Let's face it, clear, complete and easy-to-access procedures are essential across all levels of your organisation for optimum Efficiency, Productivity, and Profitability.
Meet
Runthru

, An innovative digital solution to create, manage and maintain the procedural documented assets of your organisation.
Software that sorts out

your procedural world

.

Never have a doubt about if your enterprise operational documents are current or not.
Executive and Management Control
Track and report on your procedural validity in real time and instantly message procedure owners if there is an issue
Annual Reviews - easy
Automatically chase your procedure owners to reapprove or update your key documents.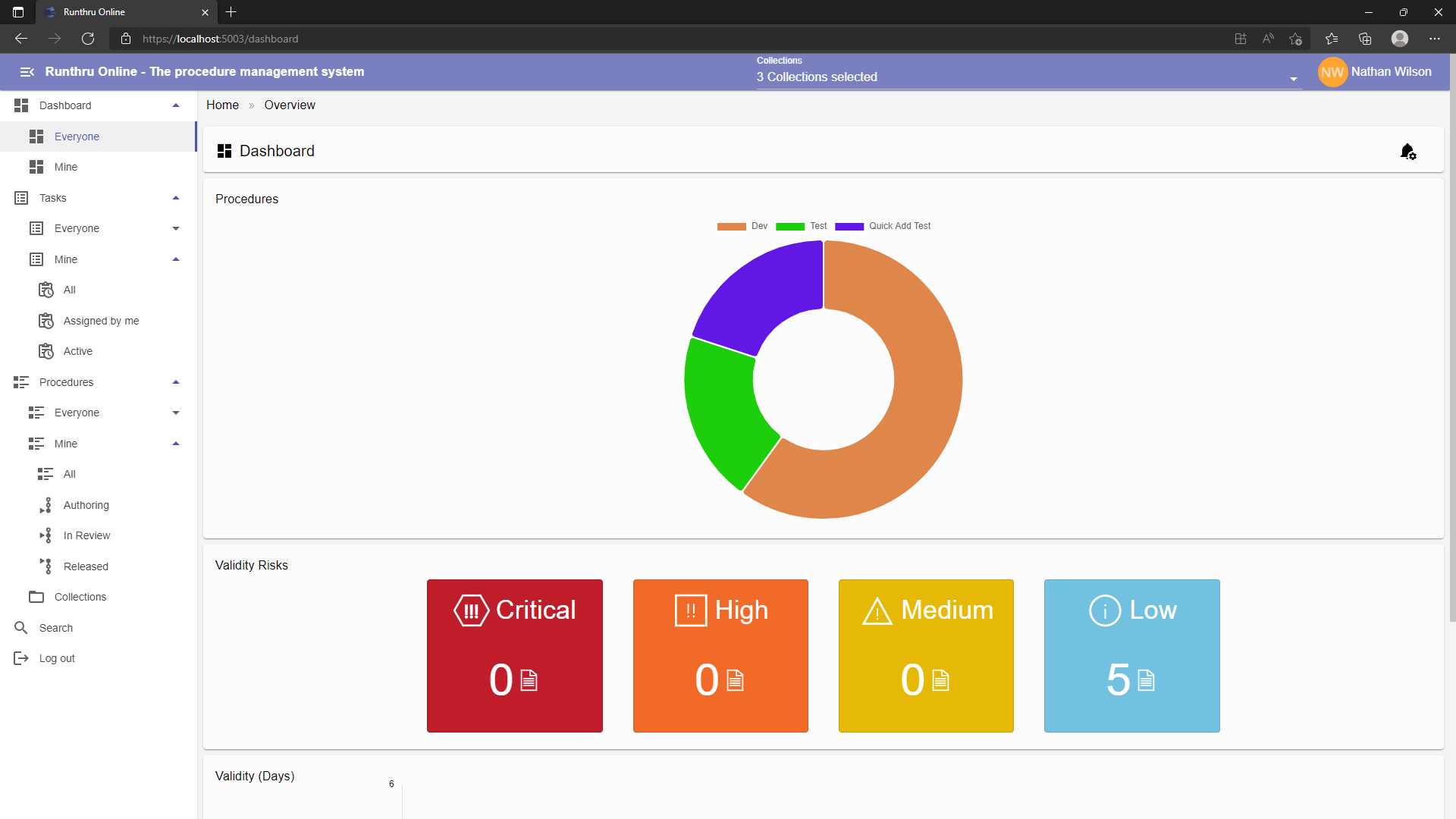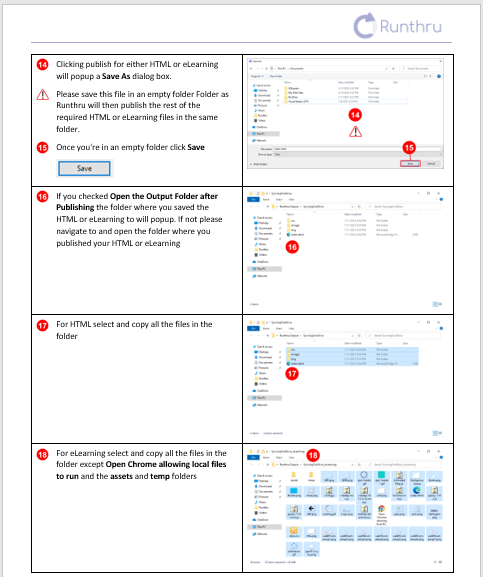 Software that makes

outstanding procedural assets

.

Standard Operating Procedures, Work Instructions, User Guides obeying corporate standards and of top shelf quality.
Incredibly Easy to Follow
Give employees unambiguous, clear, and professional instructions to make their business day run smoothly and without confusion.
Amazing Fast to Create
Arm your subject matter experts with a toolset that allows them to create outstanding quality procedural guides.
What do you need?
We're here to help