Changing Icons and styles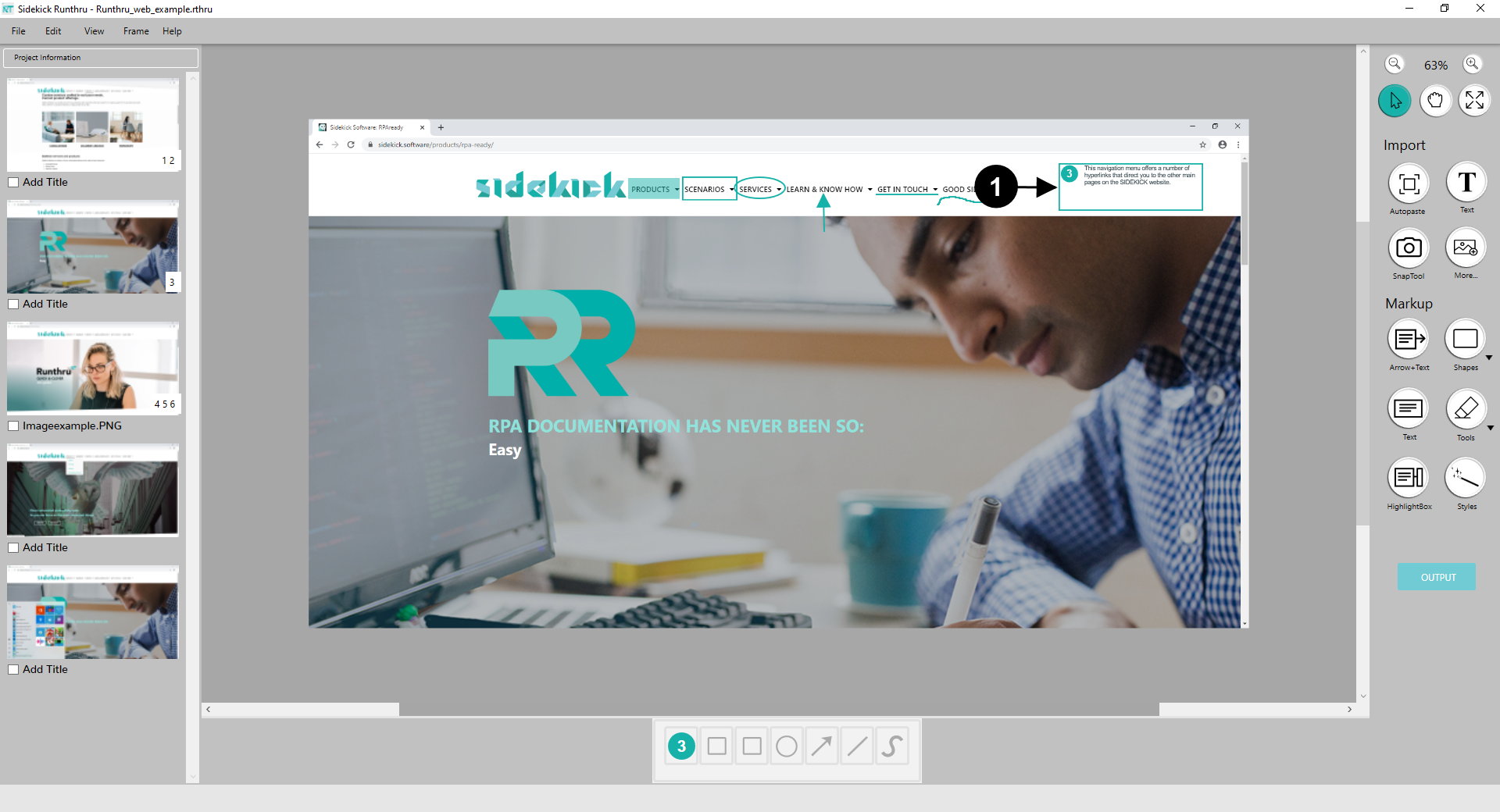 Select this text box (click here).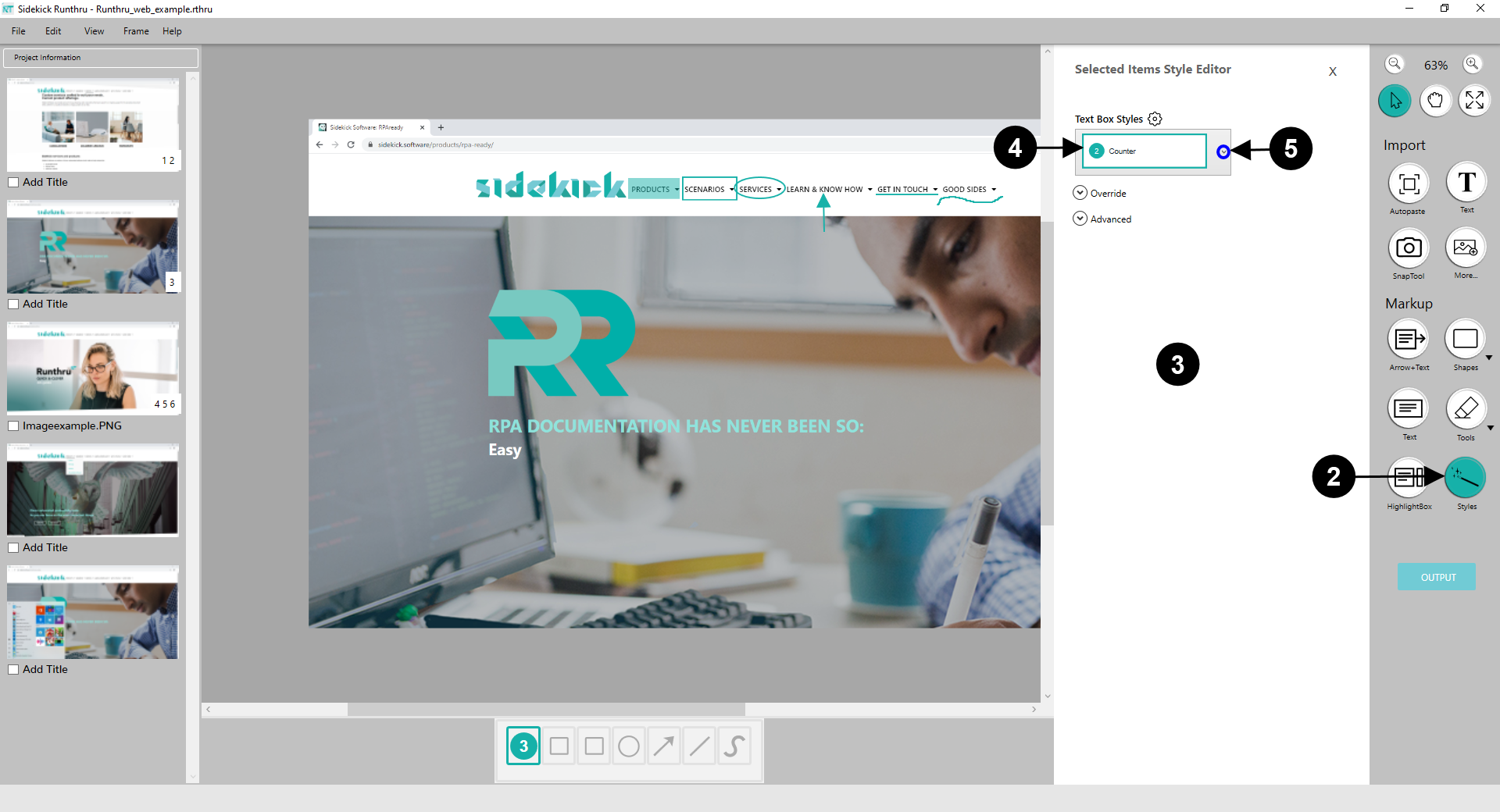 Click the 'Styles' button.

The styling panel appears.

Here you can see the current style of the text box item.

Click here to change the style.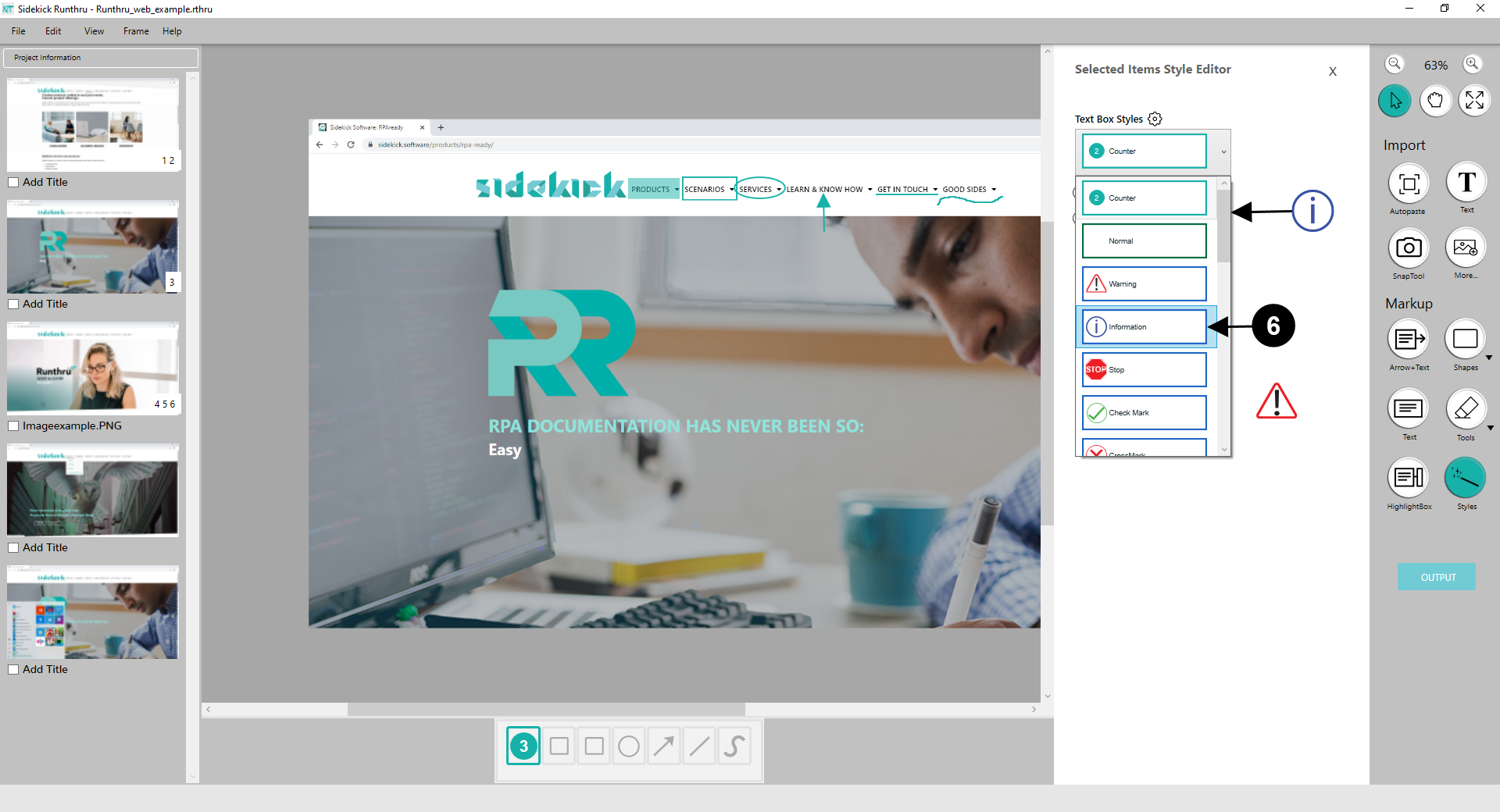 In this example, the selected item is more for information purposes, so that we will change the icon style to 'Information'.

Scroll down to see more text box styles.

Try the 'Warning' text box style as well. It is convenient to indicate an obstacle or condition requiring special attention.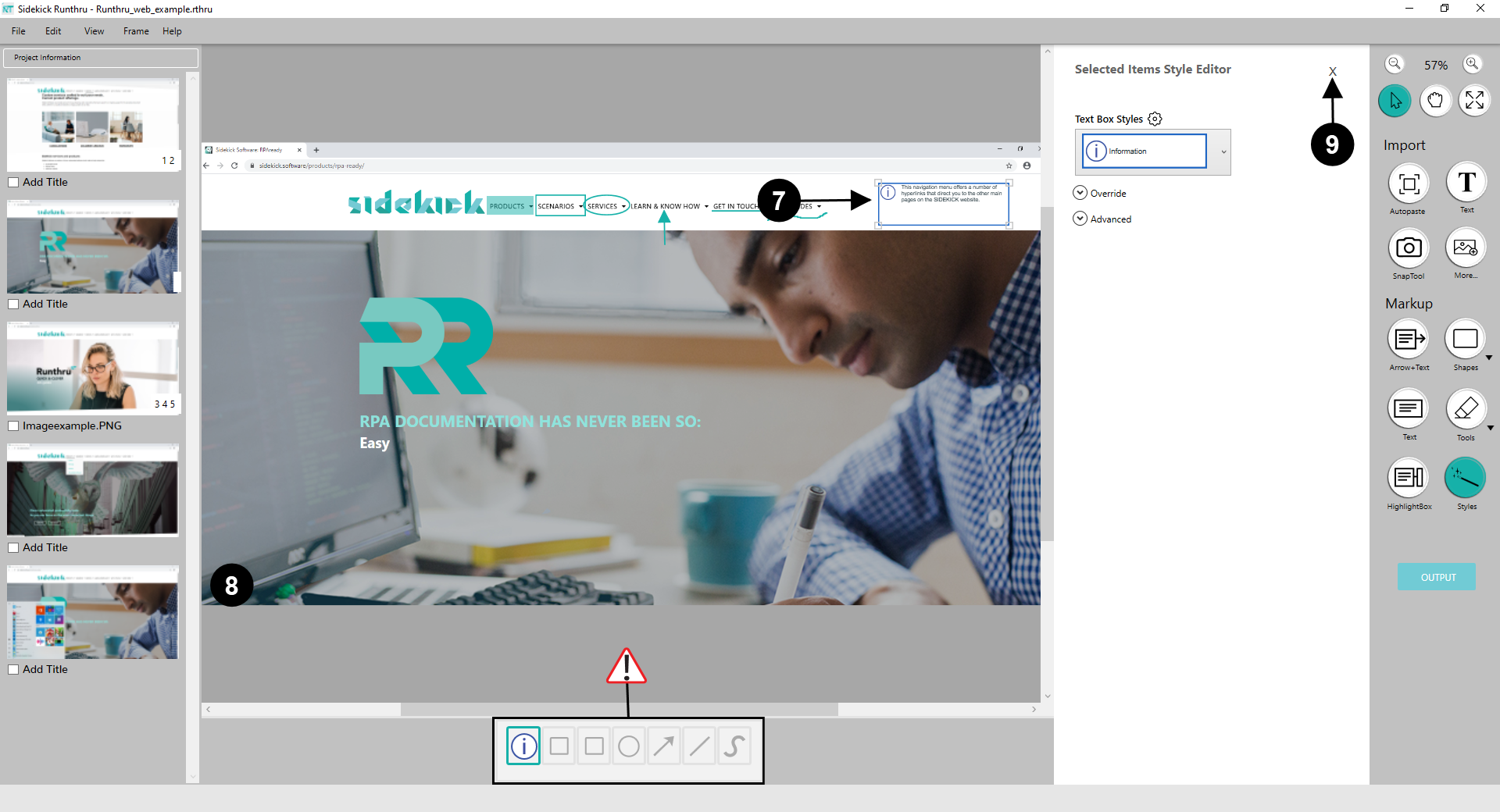 As you can see now, the text box style was easily changed.

As you can see, when we changed the text box style from 'Counter' to 'Information', the numbering has changed as well.
Even though there is no number on this item, its position in the sequence is still very important when it comes to publishing.

Note: the order at the bottom of the screen is very important not just for Items with Counters but for all Items. It is the order displayed here that controls the order that the Items are displayed in the published outputs.


Click here to close the panel.